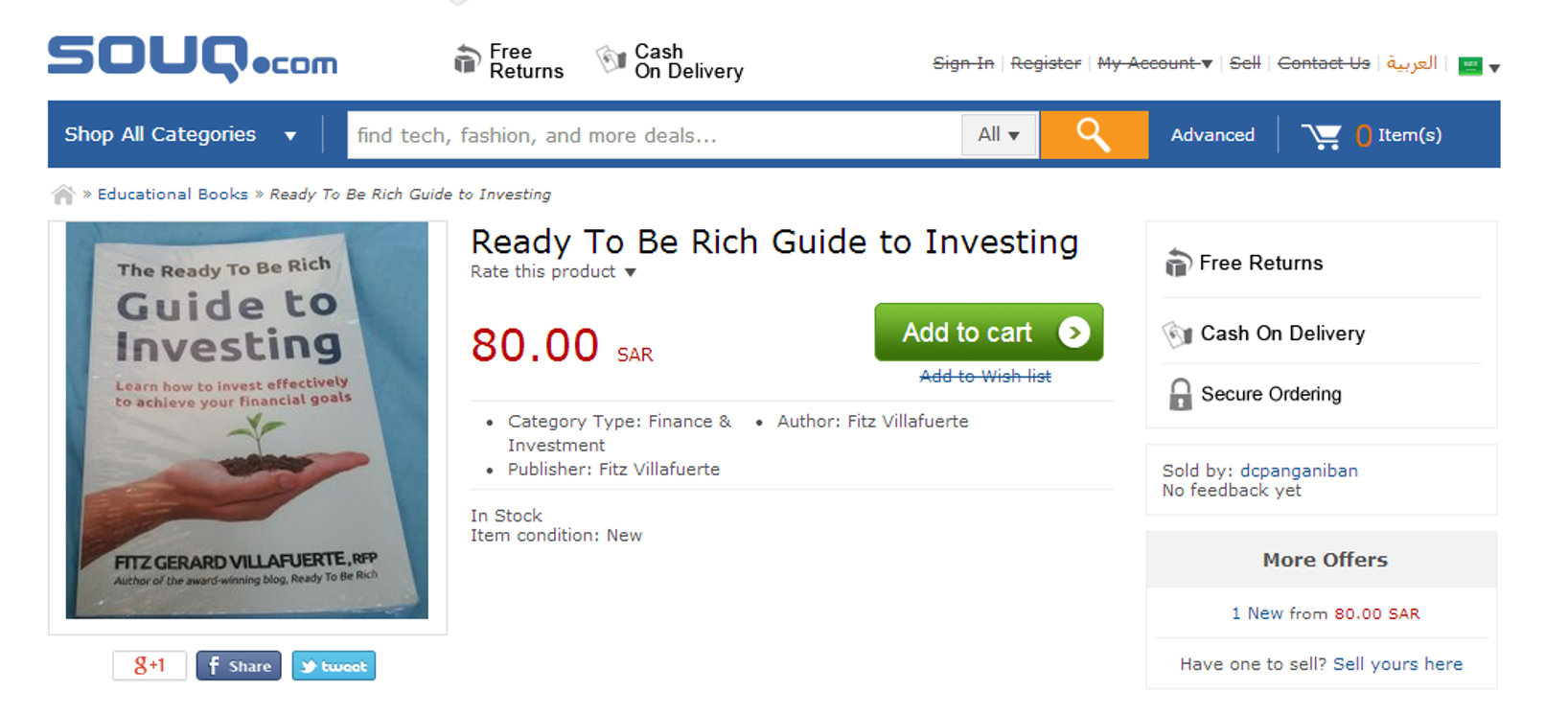 Posted on November 9, 2014 by Dexter Panganiban in Personal Finance.

I know I have not made updates on this blog, this is due to busy schedules in offline world. I will try to update this blog more often in the future. I am looking for ways on how to increase my cash flow and I am now testing the idea of selling in Souq.com. Souq.com […]

Continue Reading... No Comments.