I know I have not made updates on this blog, this is due to busy schedules in offline world. I will try to update this blog more often in the future.
I am looking for ways on how to increase my cash flow and I am now testing the idea of selling in Souq.com. Souq.com is an online Buy and Sell website now popular in Saudi Arabia. I don't know if I will succeed on this but I think there is no harm in trying. I am selling the Investment book authored by Fitz Villafuerte titled Guide to Investing. It is available in Saudi Arabia. If everything goes well I will try to sell some other stuff.
I will update this blog about the outcome of this experiment, as well as how will I get my money back with my profit.
I always believe with John Wesly teaching, Make Money all you can, Save Money all you can and Give all you can.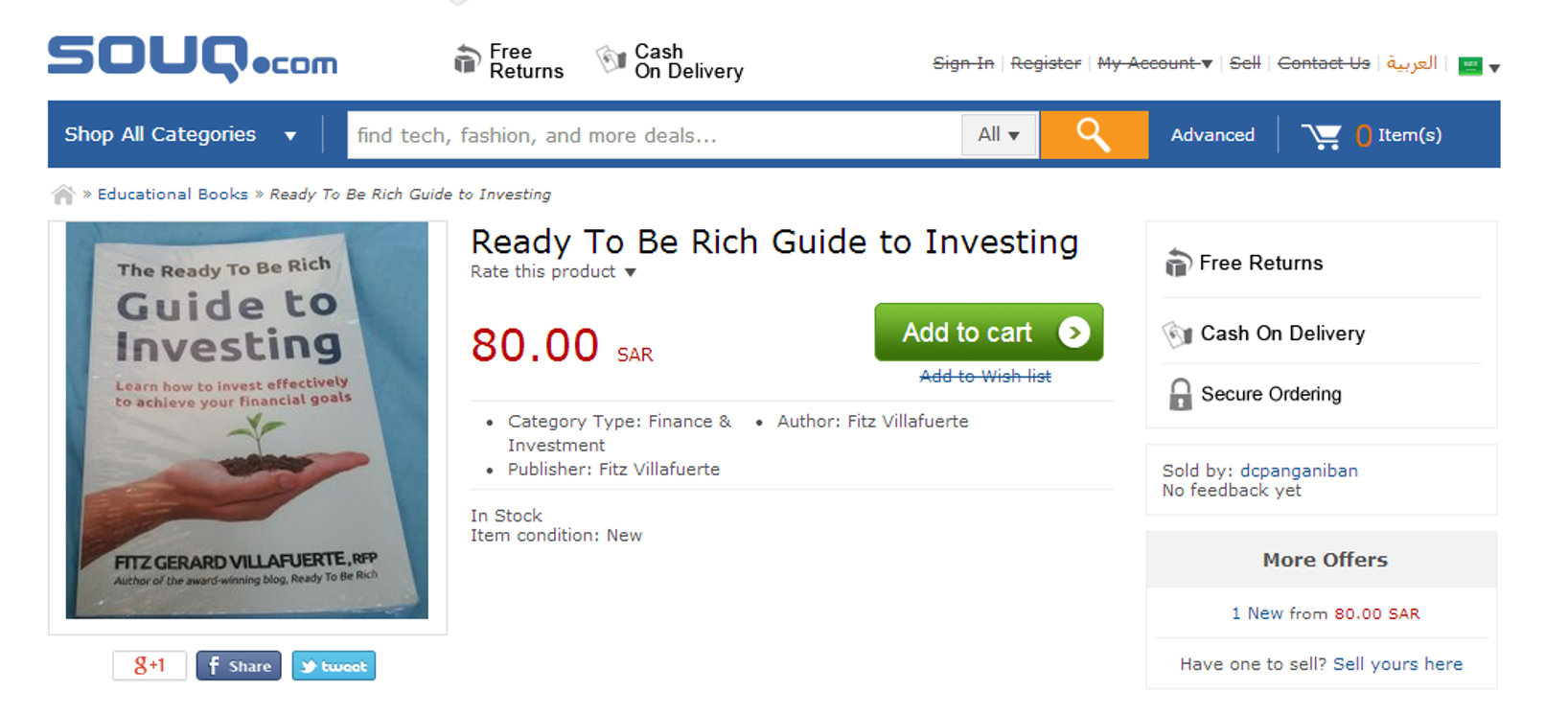 BTW Aim Global is doing great, I am now promoted to Silver Executive. Thanks to my other team members, if you want to be part of my team just let me know.